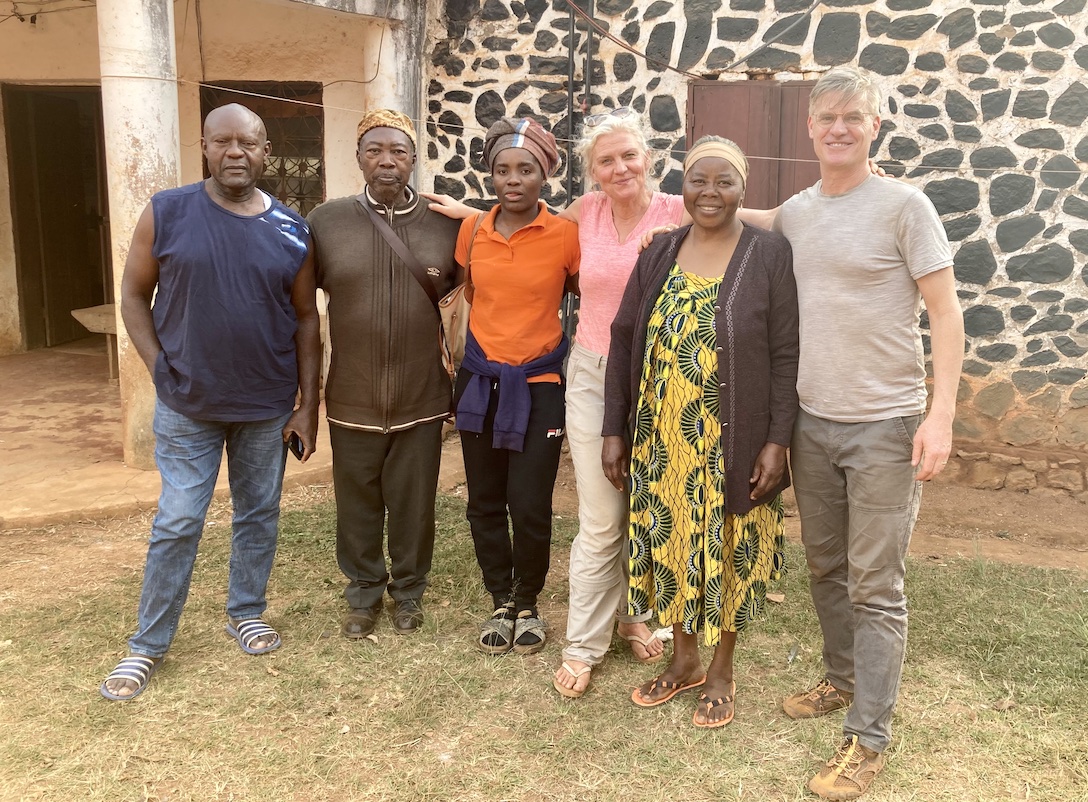 Cameroon!
Rick is currently filming in Cameroon with German actress Barbara Geiger to film the construction of an organic chicken farm near Dschang in the West Region. Rick and Barbara go way back to 1996 when Barbara played the over-the-top gallery owner in Rick's short film "Untitled Picture". Now she writes, directs, and acts in delightful theater pieces about endangered species and other wonders of nature under the name Fräulein Brehm.
Here they are with the Voufo family – the main characters of the film. Badelle and her husband Lopez (not in the picture) are the first farmers in Africa to be breeding dual-purpose chickens which both lay lots of eggs and get fat and can be eaten. They are hoping to help local farmers become independent of Big Ag by giving them the tools to breed their own chickens.
Read more about our trip in Rick's latest newsletter.