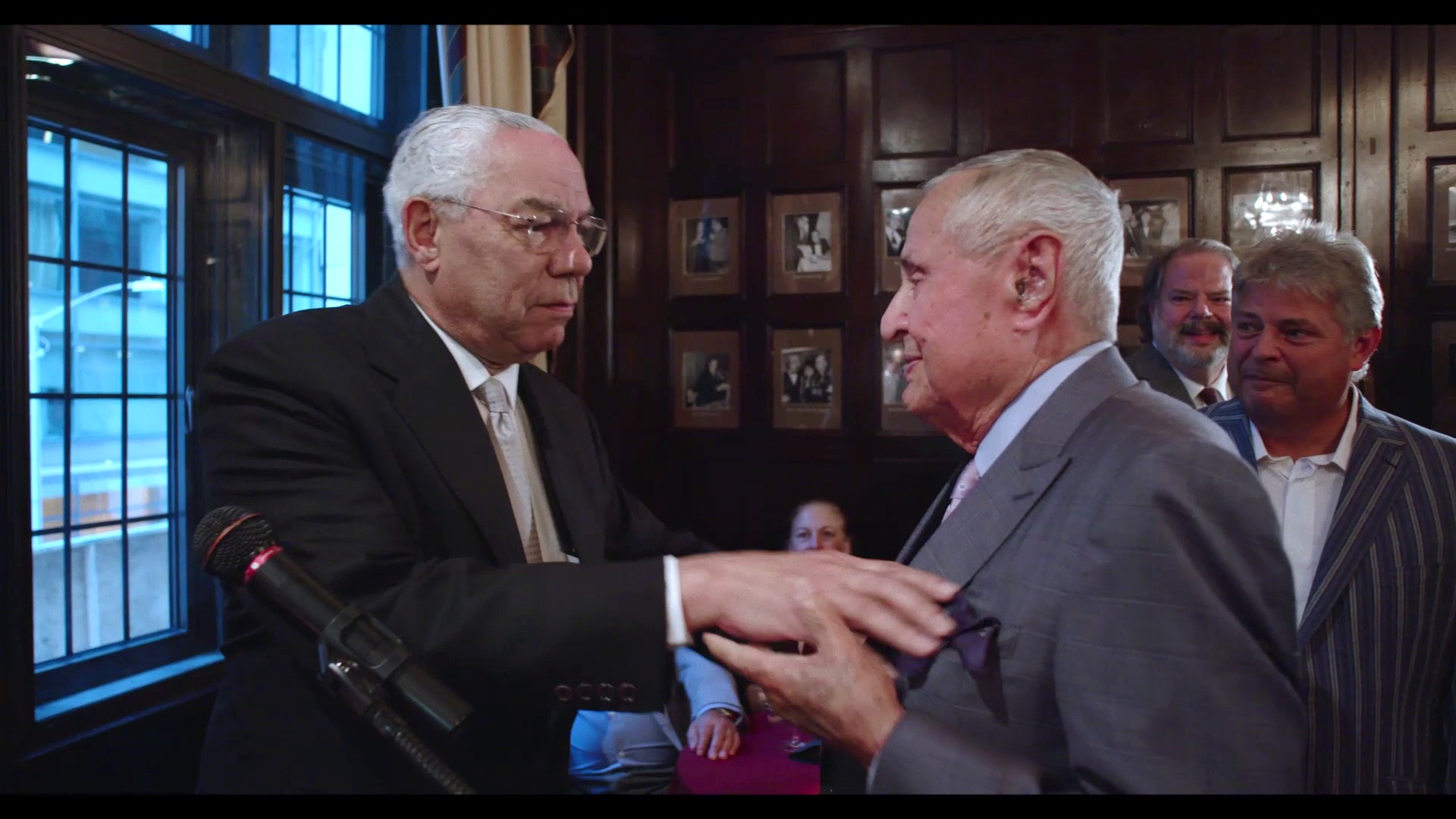 Colin Powell and Martin Greenfield
Yesterday former US Secretary of State Colin Powell died of complications related to his COVID-19 infection. He was one of those rare cases of someone who was vaccinated coming down with the virus.
I won't get into Powell's career merits and controversies. But I will share this little clip from my upcoming film "The Presidents' Tailor" in which Powell gives a beautiful speech in honor of his friend and tailor Martin Greenfield on the occasion of Martin's 90th birthday party in 2018. Enjoy!