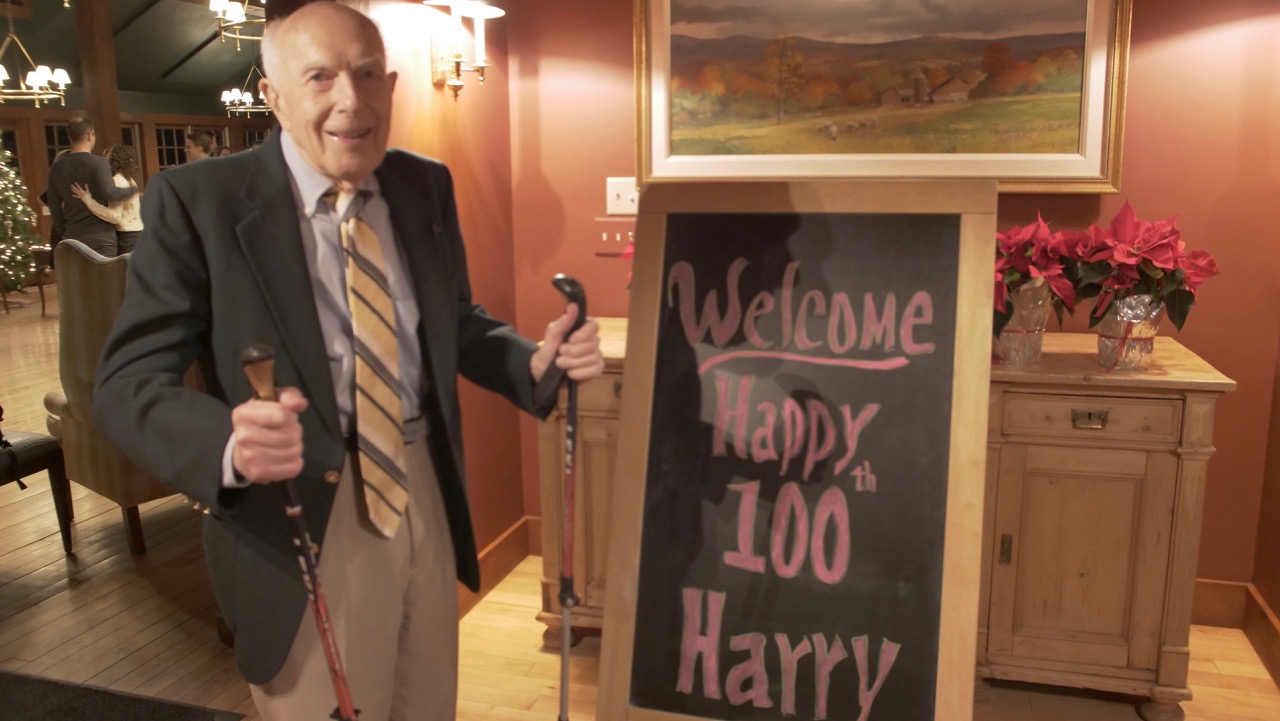 "The Bomb Hunters" pilot turns 100!
Rick visited former World War II bomber pilot Harry Chandler at his home in Dorset, Vermont on the occasion of his 100th birthday party. Harry was shot down after bombing Oranienburg, Germany on March 15, 1945, and spent the remainder of the war as a prisoner. Rick interviewed him by phone in his film "The Bomb Hunters," and has visited him several times since then.
Harry's mind is as sharp as can be and he still drives! Word has it, Rick might be planning a new film about Harry and his remarkable life. Stay tuned!